Second Party Opinion
Corporations
Sustainability: The new economic paradigm
The need to rapidly reduce GHG (Greenhouse Gas) emissions sets the path for a decarbonized and circular economy. Recent regulations, standards and protocols give the financial sector a central role in the fight against climate change and in the energy transition. These include the European Union (EU) Taxonomy to define a common sustainability narrative for investors, ICMA Green Bond Principles or Climate Bonds Initiative Standards.

Scope
As an external reviewer, SERFIEX provides an independent opinion ("Second Party Opinion" or "SPO") of the alignment of a bond with the Green Bond Principles (GBPs) of
ICMA (International Capital Market Association)
.
The issuance is evaluated in accordance with the four pillars of the GBPs:
Use of Proceeds
Process for Project Evaluation and Selection
Management of Proceeds
Reporting
Issuance aligned to the GBPs provides an investment opportunity with transparent green credentials. The GBPs promote a step change in transparency that facilitates the tracking of funds into environmental projects.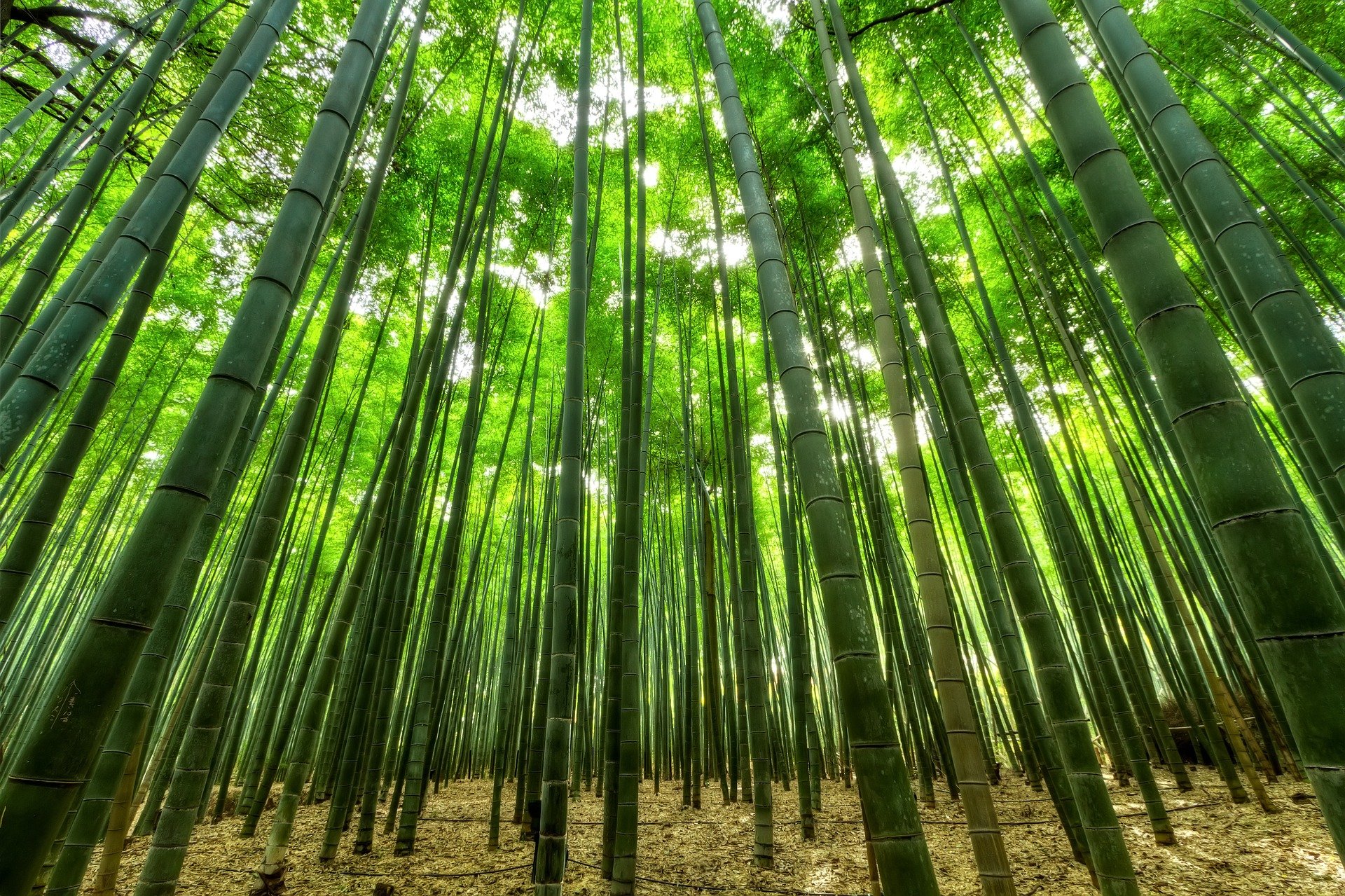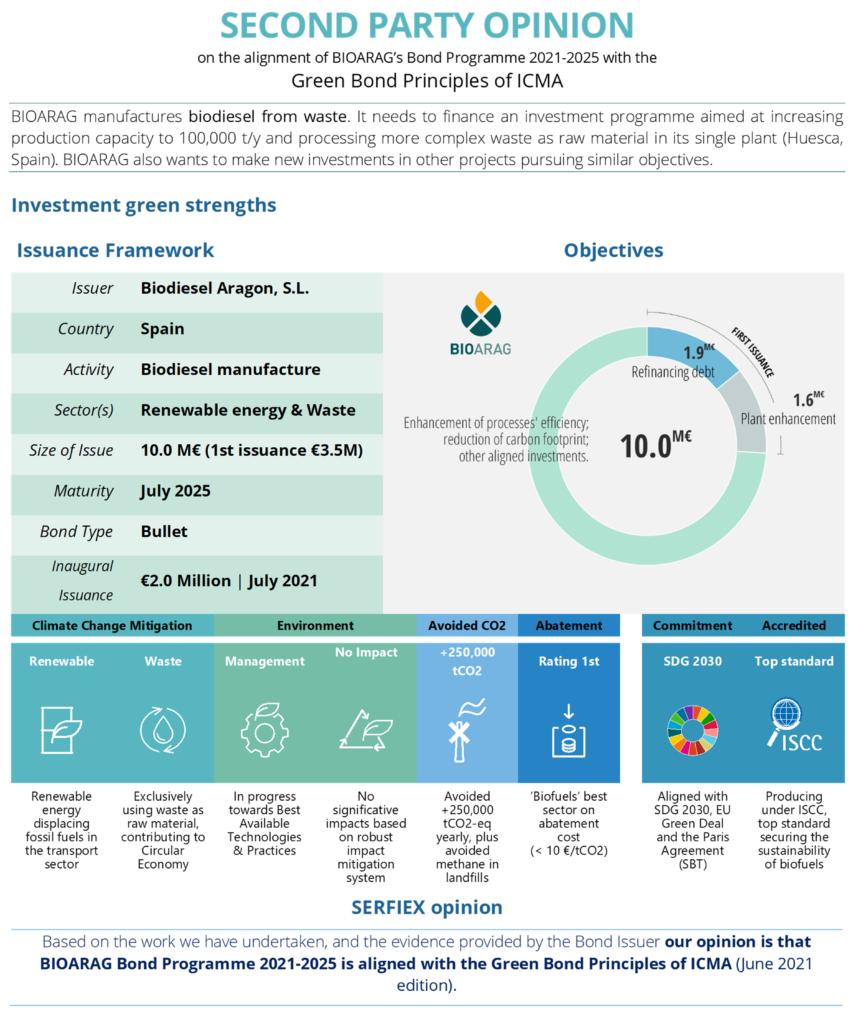 Methodology
Our opinion is built on the review of the following elements:
Issuance: we assessed the alignment between the Bond and the Issuer's environmental objectives, the Issuer's Green Bond Framework, the Bond's potential contribution to global and regional environmental policies and its alignment with the four core components of the GBPs.
Issuer: we assessed the Issuer's ESG performance, its management of potential stakeholder related ESG controversies and its involvement in controversial activities.
We shape our opinion based on data harvested from multiple sources: public sources, press content providers, stake-holders' interviews, including company staff and managers, visits to the project sites and more.
SERFIEX provided a Second Party Opinion on the alignment of BIOARAG's Bond Programme 2021-2025 with the Green Bond Principles of ICMA.
Why SERFIEX?
SERFIEX provides sustainability impact measurement services for investment vehicles. These services are aligned with the new requirements of EU supervisory authorities on the disclosure and measurement of sustainability risk on the financial industry.
Due to the appetite of our clients for green and social bonds, SERFIEX has included in its offer new Independent Opinion services on the alignment of these projects with ICMA Green, Social and Sustainable Bond Principles.
A team of sustainability specialists with more than 30 years' experience work together with our financial experts to provide comprehensive solutions four our clients.